Who are we?
The UK Actors Tweetup are the UK contingent of a cross-Atlantic organisation with bases in LA, NY, and the UK. In the UK we have been going for nearly 10 years now and have an audience of 1000's on social media and email. Right now our team are delighted to bring back TweetFest in London for its fifth consecutive year running.
As usual, every year our line up has included a VIP jury with amazing people including the likes of casting directors Gemma Sykes and Shakyra Dowling, award winning television and feature directors Laura Smith and Jesse Quinones, Emilie Wren who used to produce the London Film Festival, and John Byrne who writes for The Stage, amongst so many others. We have had award-winning directors Blaine Brothers (Nina Forever), Hat Trick Productions Development team, Casting Director Manuel Puro at Puro Casting (Moon, The Machine), award-winning director Simon Blake (Still), BAFTA nominated producer Alex Moody (Alan Carr, Argumental, BAFTA nominated Funny Valentines), Producer Jessie Mangum from Goalpost and Variety Magazine International Director Alberto Lopez. Our galas take place at Hackney Picturehouse, a truly magnificent venue to showcase some of the industry's finest in short filmmaking.
And this year TweetFest includes MiniFest and F-Rated Shorts screening at the iconic Hen and Chickens Theatre, along with a CD Q&A and a Filmmaker Panel.
TweetFest is also proud to be an official film festival on IMDb.
And behind every good film festival are the people and sponsors who put it all together. Meet our Tweet-tastic team:
Angela Peters:
TweetFest co-founder & director – Festival programmer
Programming the festival alongside her co-founder Andrea and director Chryssanthi Kouri, Angela is also founder of the UK Actors Tweetups and the award-winning blog, B.A.B.E. for actors. Angela is an international actress who has been in many cinema and festival screened feature films and shorts. She recently shot the feature Criminal Audition due out this year, and can be seen in the award winning film To Dream, now out on iTunes, as well as various others. And when she isn't hosting the UK Actors Tweetup, she's usually in a studio voicing some job or another in her native Aussie accent, for televisions, film and commercials.
Twitter: @angiepang
Andrea Farrena:
TweetFest co-founder & director
Andrea works internationally as a producer, as well as running a talent management company, Farrena Films Mgmt, where she represents actors, directors and producers. Andrea believes that networking is the key to success in this industry hence why she joined the Tweetup team back in 2012. Andrea is currently producing a Creative England short film, and has many more features and shorts in the pipeline. Andrea programmes the TweetFest Film Festival annually, alongside Angela.
Twitter: @AndreaFarrena
Chryssanthi Kouri:
TweetFest Festival programmer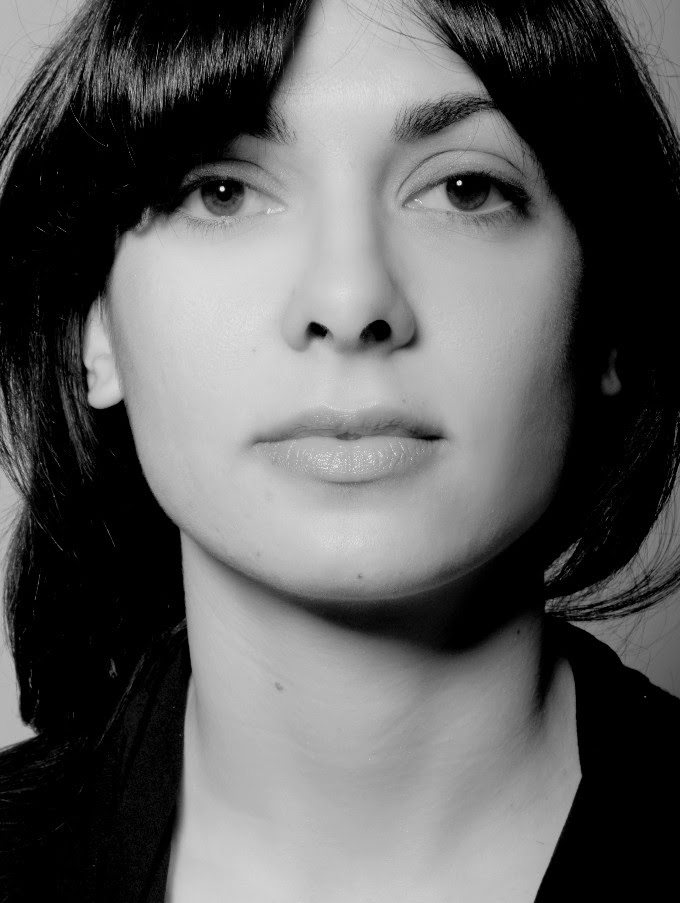 Chryssanthi is a director and writer and has been working professionally in Film and TV productions for over 15 years. As a writer and director she produces her own shorts (Unrequited, The Loft, At Seven), as well as music videos, online content and showreels. She is also a former actor, trained at Mountview, and a theatre director specialising in new writing. Chryssanthi's film work has been described as "simple and complex, lyrical and accessible and beautifully executed". She also wrote the female lead comedic drama in the style of a road movie, Running from Reality, which is currently filming.
Meet our gala awards night team for 2017