Who are we?
The UK Actors Tweetup are the UK contingent of a cross-Atlantic organisation with bases in LA, NY, and the UK. In the UK, Tweetups have been going since 2010 and have an audience of 1000's on social media and email. And TweetFest has been delighting live audiences in London since 2015.
Every year our lineup includes a VIP jury of amazing people including the likes of casting directors Gemma Sykes and Shakyra Dowling, award-winning television and feature directors Laura Smith and Jesse Quinones, Emilie Wren who produced the London Film Festival, and John Byrne who writes for The Stage, amongst so many others. We have had award-winning directors Blaine Brothers (Nina Forever), Hat Trick Productions Development team, Casting Director Manuel Puro at Puro Casting (Moon, The Machine), award-winning director Simon Blake (Still), BAFTA nominated producer Alex Moody (Alan Carr, Argumental, BAFTA nominated Funny Valentines), Producer Jessie Mangum from Goalpost and Variety Magazine International Director Alberto Lopez, plus more. Our galas have taken place at Hackney Picturehouse, the ArtHouse Cinema and the Hen and Chickens Theatre, some truly magnificent venues to showcase the industry's finest in short filmmaking.
Previous years have seen us showcase MiniFest and F-Rated Shorts screenings at the iconic Hen and Chickens Theatre, along with a CD Q&A and a Filmmaker Panels.
TweetFest is also proud to be an official film festival on IMDb.
And behind every good film festival are the people and sponsors who put it all together. Meet our Tweet-tastic team:
Angela Peters:
TweetFest co-founder & director – Festival producer
Programming the festival alongside her co-founder Andrea and director Chryssanthi Kouri, Angela is also founder of the UK Actors Tweetups and the award-winning blog, B.A.B.E. for actors. Angela is an international actress who has been in many cinema and festival screened feature films and shorts. She recently shot the feature Criminal Audition due out this year, and can be seen in the award winning film To Dream, now out on iTunes, as well as various others. And when she isn't hosting the UK Actors Tweetup, she's usually in a studio voicing some job or another in her native Aussie accent, for televisions, film and commercials.
Twitter: @angiepang
Andrea Farrena:
TweetFest co-founder & director
Andrea works internationally as a producer, as well as running a talent management company, Farrena Films Mgmt, where she represents actors, directors and producers. Andrea believes that networking is the key to success in this industry hence why she joined the Tweetup team back in 2012. Andrea is currently producing a Creative England short film, and has many more features and shorts in the pipeline. Andrea programmes the TweetFest Film Festival annually, alongside Angela.
Twitter: @AndreaFarrena
Chryssanthi Kouri:
TweetFest Festival programmer and TweetFest co-producer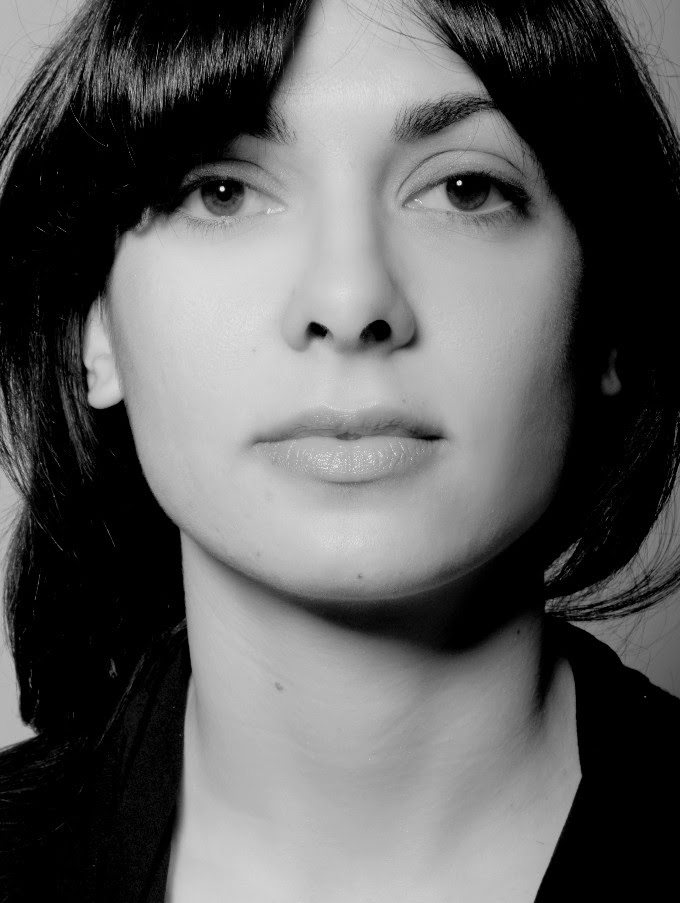 Chryssanthi is a director and writer and has been working professionally in Film and TV productions for over 15 years. As a writer and director she produces her own shorts (Unrequited, The Loft, At Seven), as well as music videos, online content and showreels. She is also a former actor, trained at Mountview, and a theatre director specialising in new writing. Chryssanthi's film work has been described as "simple and complex, lyrical and accessible and beautifully executed". She also wrote the female lead comedic drama in the style of a road movie, Running from Reality, which is currently filming.
Melanie Radloff:
TweetFest liaison and host
Melanie has been working alongside the Tweetup team for over a year now at their monthly events. Melanie is a multilingual actress, presenter and keen cinephile. We are delighted to have Melanie on the panel this year for TweetFest and hosting one of our events.
Twitter: @Melanie_Radloff
Zara Day:
TweetFest Gala host 
Zara has a Bachelors Degree in Performance Studies and English Literature from The University of Sydney in Australia, The University of California, Santa Barbara (UCSB) and Kings College London in the UK.
She currently divides her time between Australia and Europe, residing in London. She is represented by Core Management for acting, and Independent Talent Group for writing.
Twitter: @zarasymes
Rob Abercrombie:
Camera operator and video editor 
Rob has worked in corporate, branded and charity video for over two years with experience in short films. He's passionate about all things film, enjoys capturing professional looking images and edits with an eye for creative detail and storytelling.
Sam Fourness:
TweetFest technician 
Sam Fourness is a London based actor, who has worked on films, television and commercials. When he isn't busy acting, he also helps ensure that TweetFest runs smoothly with his incredible technical background in editing.
Isaac Peral Photography:
Official photographer
Isaac Peral has been photographing actors and our TweetFest galas for a long time. Isaac has worked with many incredible acting talents who've come from a range of drama schools, agencies and companies, with his actors working on: Poirot, Downton Abbey, New Tricks, Skins, Holby, Our World War, Coronation Street, at the Soho theatre, with the Royal Shakespeare Company, the Globe, the National Theatre, on the West End, Broadway and so on.
If you want to see more of his work at our event, just click on over to our gala page. 

Twitter: Isaac Peral
And a few of our amazing volunteers in past years:
Michelle Zahner – Partnership Manager and liaison
Twitter: Michelle Zahner
Elizabeth Hammond – Sponsorship manager and liaison 
Find Elizabeth Hammond
Elizabeth has also been a TweetFest judge.
Rowena Meddeman
Actress
on Twitter
Louise McConnell
Actress