Introducing the team who watched our short films. In no particular order, meet our founders and our panel of judges for the first round of TweetFest submissions for this year:
Angela Peters:
Founder of the UK Actors Tweetups, B.A.B.E. Acting Network, World Acting Summit (online series in 2014) and Backstage Expert, Angela loves getting involved in every part of the industry. Angela is an international actress who has been in many cinema and festival screened feature films and shorts. And when she isn't hosting the UK Actors Tweetup, she's usually in her studio voicing some voiceover job or another in her native Aussie accent. Twitter: @angiepang
Andrea Farrena:
Andrea co-founded TweetFest and worked for over a decade as a producer, as well as running a talent management company, Farrena Films Mgmt, where she represented actors, directors and producers. Andrea believes that networking is the key to success in this industry hence why she joined the Tweetup team back in 2012. Andrea has produced a Creative England short film, and has many more features and shorts in the pipeline.
Twitter: @AndreaFarrena
Chryssanthi Kouri: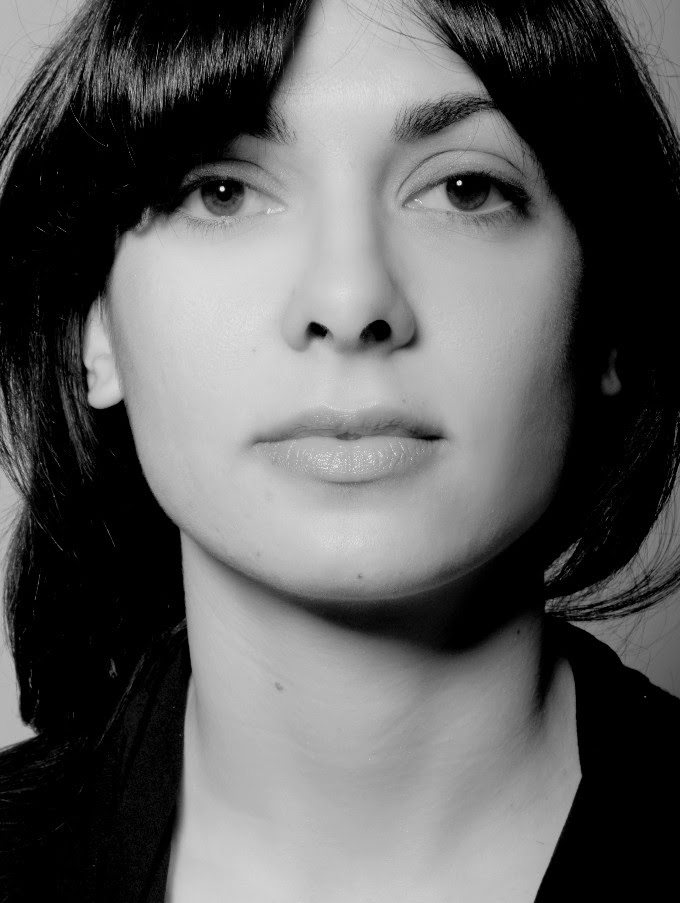 Chryssanthi is a director and writer and has been working professionally in Film and TV productions for over 15 years. As a writer and director she produces her own shorts (Unrequited, The Loft, At Seven), as well as music videos, online content and showreels. She is also a former actor, trained at Mountview, and a theatre director specialising in new writing. Chryssanthi's film work has been described as "simple and complex, lyrical and accessible and beautifully executed". She is currently in development on her feature film debut – a female lead comedic drama in the style of a road movie, with the working title "Porter & Parker".
Chryssanthi is also the TweetFest Festival Programmer and has been working alongside Angela for the last three festivals as programmer. 
Twitter: Chryssanthi Kouri
Jennifer Aries:
Actress and entrepreneur, Jennifer Aries has spent the last 15 years working across film and television, with credits that include Dead Set, Call the Midwife, Ripper Street and The Tunnel. She has worked with such renowned talent in front and behind the camera as Augustine Frizzell, Ben Palmer, Rikki Beadle-Blair, Peter Kay & Shailene Woodley and continues to hone her craft. Jennifer recently participated in an online performance of The Ockenden Witch, a Covid safe production that was awarded an OnComm (Online Offies) Award.
Twitter: Jennifer Aries
Liz McMullen:

Liz McMullen is a screen nominated Actress and Voice Over Artist, of both Canadian and British nationality. She trained in Canada (Mount Royal University-Acting conservatory) and England (LAMDA). Liz is currently based in London. She is known for her one woman hit show Stupid Cupid, which received 4 stars at the Edinburgh Fringe Festival, as well as her Voice Over work and film roles.
Twitter: Liz McMullen
Steve Harcourt:
Steve is one half of Free Seed Films who are also currently in production on a feature documentary, and who make short films, music videos, and adverts. He also produces their successful weekly radio show, 'Free Seed on Soho Radio'. Aside from that, he is a musician/composer, and is a founder (and existing!) member of Collapsed Lung, known for their Top 20 hit, 'Eat My Goal', who have a new album out this September. On the side he finds time to write TV and film reviews for US website, nerdspan.com.
Twitter: Steve Harcourt 
Zara Day:
Zara Day has a Bachelors Degree in Performance Studies and English Literature from The University of Sydney in Australia, The University of California, Santa Barbara (UCSB) and Kings College London in the UK.
She currently divides her time between Australia and Europe, residing in London. She is represented by Core Management for acting, and Independent Talent Group for writing.
Zara is also one of the TweetFest hosts and has hosted over.