Introducing the team who make sure each and every single TweetFest submissions is seen. Every year we select a bunch of wonderful and talented industry folk to watch the short films that are up for competition in TweetFest. Our remit is that every single short film submitted is watched in it's entirety by a minimum of three people (but often more). So no worrying that you aren't sure if your short is being seen. Not only is seen by one judge, it is actually seen by multiple. Then each short is rated and the best go through to the finals and are viewed by our VIP judges before the gala screening in November.
Our judges take their jobs very seriously…no bribing! 🙂 But do feel free to buy them a wine at the gala to say thanks.
In no particular order, meet our founders and our panel of judges for the first round of TweetFest submissions for 2018:
Angela Peters:
Angela is founder of the UK Actors Tweetups (since 2010) and the World Acting Summit (2014) as well as joining forces with Andrea Farrena to create TweetFest Film Festival. Angela is an international actress who has been in many cinema, Amazon and festival screened feature films and shorts. And when she isn't hosting the UK Actors Tweetup, she's usually in her studio voicing some voiceover job or another in her native Aussie accent – most recently, being the I'm A Celebrity voice for their adverts! Twitter: @angiepang
Andrea Farrena:
Andrea works internationally as a producer Farrena Films Mgmt. Andrea believes that networking is the key to success in this industry hence why she joined the Tweetup team back in 2012. Andrea later co-founded TweetFest with Angela and is thrilled about this being their forth year. Andrea is currently producing a Creative England short film, and has many more features and shorts in the pipeline.
Twitter: @AndreaFarrena
Chryssanthi Kouri: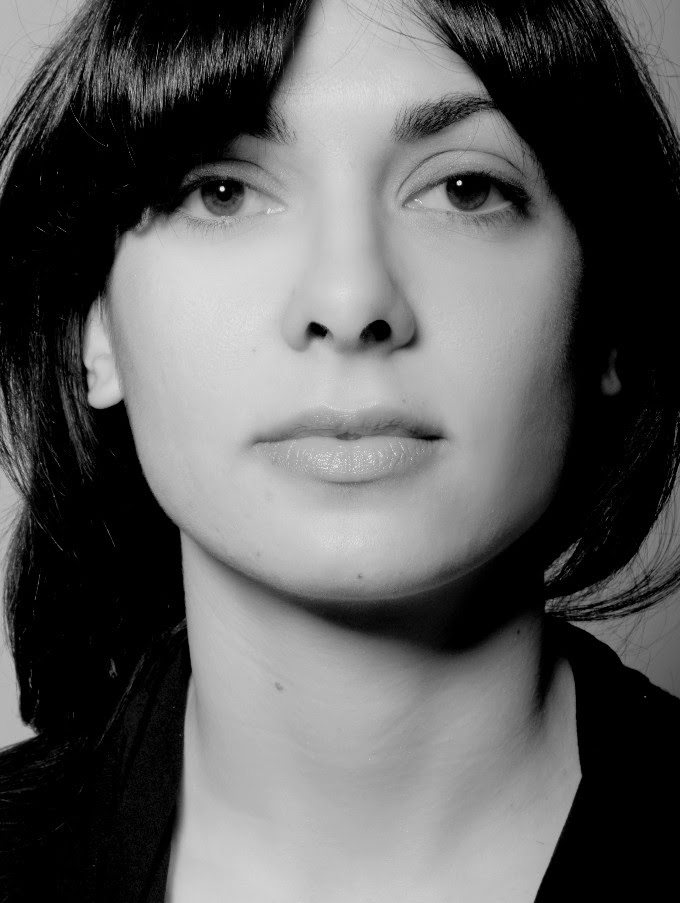 Chryssanthi is a director and writer and has been working professionally in Film and TV productions for over 15 years. As a writer and director she produces her own shorts (Unrequited, The Loft, At Seven), as well as music videos, online content and showreels. She is also a former actor, trained at Mountview, and a theatre director specialising in new writing. Chryssanthi's film work has been described as "simple and complex, lyrical and accessible and beautifully executed". She is currently in development on her feature film debut – a female lead comedic drama in the style of a road movie, with the working title "Porter & Parker".
Twitter: Chryssanthi Kouri 
Ben Craig:
A successful producer, writer and director, Ben made his debut feature starring Kris Marshall in 2012, Sparks and Embers, which later enjoyed a UK distribution and was then released on Netflix. Prior to that his award winning short, Waiting for Gorgo, was screened all around the world. Currently his film company has a number of exciting productions on their slate, including a French foreign drama L'Ardennais. Ben's company is also responsible for some fabulous and highly sought after guides to tripping around Sundance Film Festival and Cannes Film Festival for the first time, and can be found at Cinemagine.
Twitter: Ben Craig
Dom Lenoir:
Dom's passion for storytelling and powerful narratives is best suited for the big screen. This includes international shooting in Sicily, Scotland, Austria, Spain and Germany, showing an ability to create high production values and focus on acting led drama. His latest Feature "Winter Ridge has already won 7 awards at festivals across the world and is set for a 25 screen theatrical release in the UK and a US distribution with Gravitas this summer.
Twitter: @DirDomLenoir
Richard Glover:
Richard is an actor best known for his roles in two of Ben Wheatley's films, Sightseers and A Field In England, as well as playing Simon Price in J.K Rowlings HBO/BBC production of The Casual Vacancy, and as The Stewart alongside Chris Pine in the Disney classic Into The Woods. Richard has been working in television, film and theatre for over a decade and started his career doing live comedy shows as part of Ealing Live. He will soon be seen in War Machine, starring Brad Pitt, as well a number of other BBC shows coming out in 2017.
Twitter: @RichardDGlover
Lindsay Kutner:
Lindsay joined top London actor's agency Stevenson Withers in 2015. Having started her career path on the production side of the industry, she then joined a top agency in 2011 as an assistant, working her way up to becoming a successful Junior Agent at SW.
Twitter: @LindsayKutner1
James Wren:
James is an actor and producer, known for Peacock Season (2009), The Man You're Not (2016) and The Trap (2015).
James has won awards for his feature The Trap (Jury Prize for Best Feature) and his short The Monster (Best Short Film) at The Monkey Bread Tree Awards 2016. James also runs the Hen & Chickens Theatre in Highbury & Islington.
Twitter: @WrenJR
Elizabeth Hammond:
Elizabeth Hammond is an Actress, based in London and Manchester with experience of Film, TV, Theatre and Voice Overs. Elizabeth has recently worked with the BAFTA Nominated Director Charlotte Regan, playing a 'Police Officer' in 'Dodgy Dave' and appeared alongside Cathy Tyson in the role of 'Renny' for the film 'Prawn'. She completed the No:1 National Tour of 'Heartbeat' playing 'Mrs Hoon' and understudying the roles of 'Gina' and 'Annie' and as 'Angie' in The Plough at SLAM Theatre (strong Northern Mum). Elizabeth was part of the original cast recording of Six Nights in Naples by Richard Link, as well singing on the Collabro Album Act Two (Syco Music) & appeared at West End Live and Olivier Awards, all with the West End Gospel Choir. She has voiced for various companies and is a narrator with the RNIB.
Twitter: Elizabeth Hammond
Jonny Evers:
Jonny has over a decade of experience in the UK film and television industry. After landing roles as a variety of characters on TV shows such as Shameless, Coronation Street and The Accused, he discovered a passion for working behind the camera. He has produced, written and directed more than twenty short films since moving to London, with short and feature projects in development. Jonny is also director of Kino Short Film, a production and events company. Since 2009, Kino has helped filmmakers in the capital get their films made and screened. The organisation is part of the Kino International filmmaking movement, an initiative explained succinctly by the motto "Do well with nothing, do better with little, and do it now!" Kino runs regular events all over the world, including open-mic screenings, intensive filmmaking collaborations, scriptwriting workshops and producer clinics.
Kino London: @KinoShortFilm
Andrew David
Andrew David is a Cardiff born and London based actor who trained at The Drama Centre London. As well as professional acting credits across commercials, theatre and film, Andrew also works as an assistant for two well-known UK casting directors. He has experience and professional credits as an assistant director and production coordinator on several British independent feature films, two of which will be out next year.
Twitter: Andrew David
Louise McConnell:
Louise is an actress and writer with a number of films in pre-productions. Louise is  currently filming a feature called Louder directed by Jacques Brown and in pre-production of Clementine, a short film directed by Abbie Lucas and Homecoming, a feature by written and directed by Brian Skeet. Louise is also one of the TweetFest organisers.
Twitter: Louise McConnell
Steve Harcourt:
Steve is one half of 'Free Seed Films', who are currently in the middle of production on a feature documentary, but who also make short films, music videos, and adverts. He also produces their successful weekly radio show, 'Free Seed on Soho Radio'.  Aside from that, he is
a musician/composer, and is a founder (and existing!) member of Collapsed Lung, known for their Top 20 hit, 'Eat My Goal', who have a new album out this September. On the side he finds time to write TV and film reviews for US website, nerdspan.com.
Twitter: SlackWagon
Get your short film entries in now, via Film Freeway, and join us at the gala in November where we will showcase the UK's most fantastic short films, and a few from across the pond.